ingredients
1 tablespoon butter or margarine
1 medium onion, chopped
1 (4.5-ounce) can chopped green chiles, drained
1 (8-ounce) package cream cheese, cut up and softened
3 1/2 cups chopped cooked chicken breast
8 (8-inch) flour tortillas
2 (8-ounce) packages Monterey Jack cheese, shredded
2 cups whipping cream
Preparation
Melt butter in a large skillet over medium heat; add onion, and saute 5 minutes. Add green chiles; saute 1 minute. Place in a class bowl and let it cool down a bit. Stir in cream cheese and chicken; cook, stirring constantly, until cream cheese melts.
Spoon 2 to 3 tablespoons chicken mixture down center of each tortilla.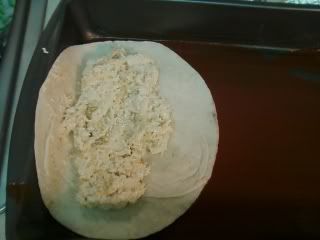 Add some of the enchilada sauce (store bought) to insure the dish stays moist.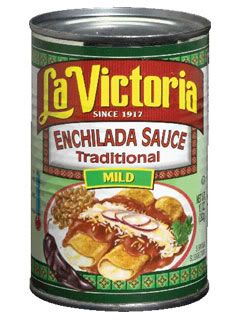 Roll up tortillas, and place, seam side down, in a lightly greased 13- x 9-inch baking dish. Add the remainder of the sauce, sprinkle with Monterey Jack cheese, and drizzle with whipping cream.
Bake at 350° for 45 minutes
I didn't get a good picture of it after it came out of the oven, it was all melty and the cheese was bubbling. YUMMMM